Duhok, 10-May-2023
Farida Global, as signatory member of Coalition for Just Reparations (C4JR), strongly condemns the recent hate speech and accusations made against the Yazidis for the alleged burning of a mosque in Sinjar.
The accusations made against the Yazidis for the burning of the mosque in Sinjar are baseless and unfounded. C4JR stands in solidarity with the Yazidi community and demand that they be treated with respect and dignity. It is crucial that all members of society are held accountable for their actions, and that justice is served for any wrongdoing.
C4JR calls on all individuals and communities to reject hate speech and prejudice, and to promote understanding, dialogue and respect for all faiths and cultures.
Considering that ISIL particularly targeted and committed genocide against the Yazidi community in Iraq, it is of particular importance to react swiftly in case of falling back to old patterns of dehumanizing and blaming the Yazidi community. It must be kept in mind that guarantees of non-recurrence are part and parcel of reparations which GoI pledged by enacting the Yazidi Survivors Law (YSL). Moreover, it made this intention explicit by stating in YSL article 4 that one of its objectives is to "prevent the recurrence of the violations that occurred against (Yazidi women survivors and all those covered by the YSL)"
C4JR, therefore, urges GoI, KRG and the international community to continue to support efforts to implement the YSL by, inter alia, taking active measures to prevent, combat and sanction hate speech against Yazidis, other minorities or those speaking on their behalf.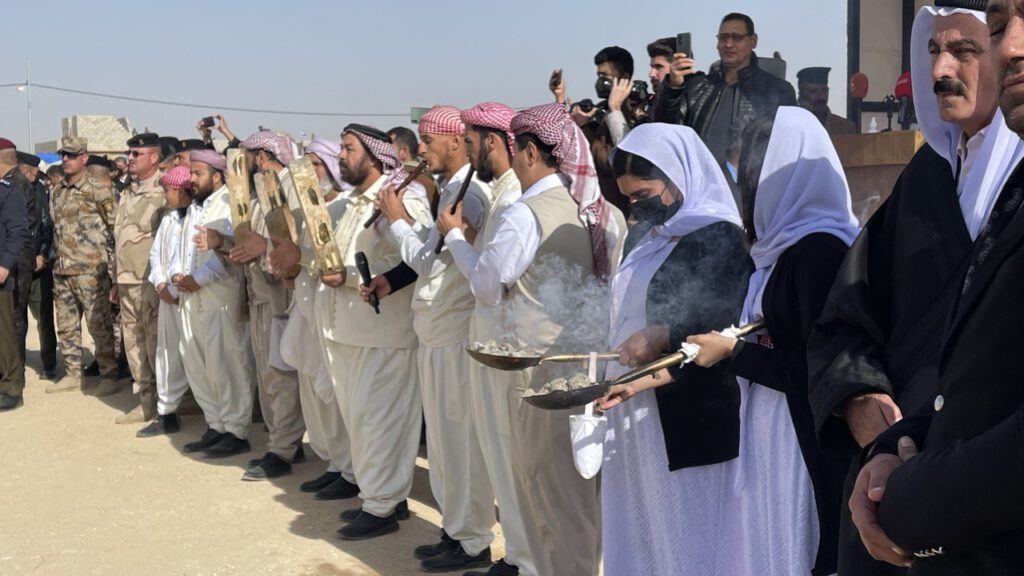 Coalition for Just Reparations Condemns Hate Speech and Accusations Against Yazidi – C4JR